a few years ago I never thought I'd wear a Casio Smartwatch on my wrist, so I have to say that I enjoy checking the 2016 Casio WSD-F10 running Android Wear. I recall a meeting with some of the brand's dedicated employees who seriously questioned the value of smartwatches related to "connected wearable technology devices". Undoubtedly, companies like Casio, which claims to have been "building smartwatches for years," have their own ideas and ideas about what consumers want and how smartwatches should behave and behave.
In mid-2015, there was still no official Casio smartwatch, which prompted me to write a paper on what a Casio smartwatch should look like in May of the same year. I did so because I thought the popular Japanese "Technology Watch" maker was in a fantastic position to create an amazing smartwatch product. Less than a year later, in January 2016, Casio finally made it and announced they're first officially connected smartwatch with the WSD-F10.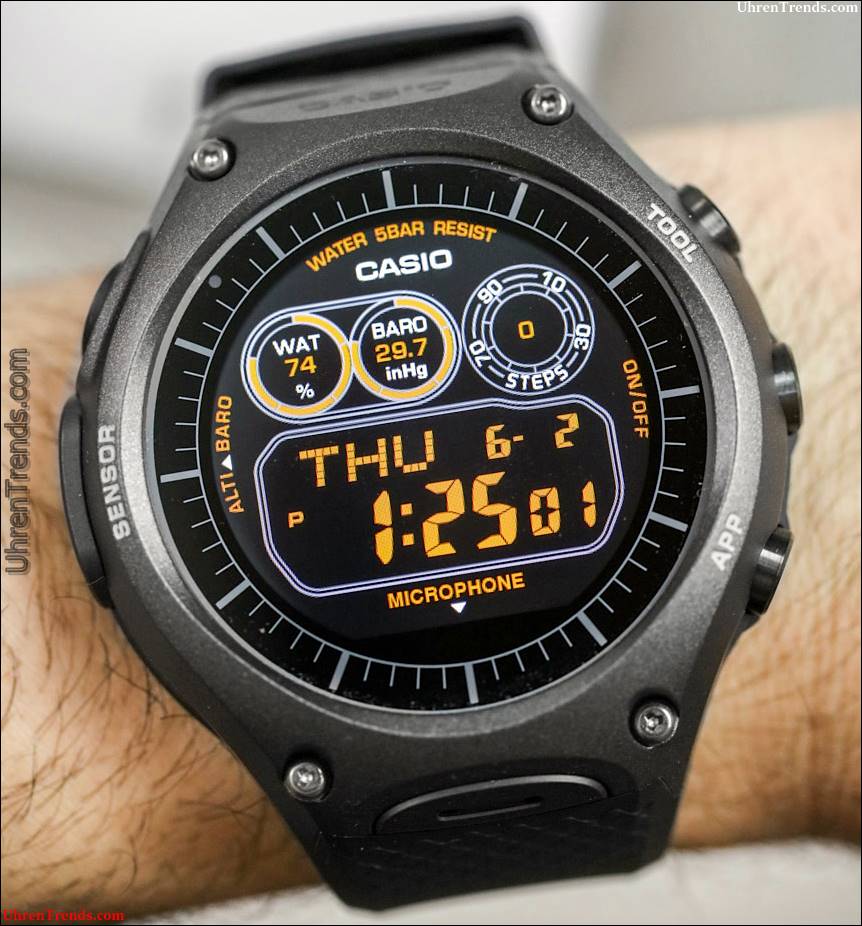 This puts me in a unique situation because I'm reviewing a product for which I've created a wish list before it's even announced. The question then becomes: Has Casio met my personal expectations for its breakthrough smartwatch product? And, more importantly, where do they go from here?
Features
Essentially, the Casio WSD-F10 runs Google's Android Wear operating system platform, with its own casing and screen hardware, as well as a few other little interesting features that differentiate the watch from other smartwatches out there. For most consumers, the Casio WSD-F10 will have superior durability over many other smartwatches, as well as incorporating various built-in sensor technology that Casio fans of Pro Trek or series models expect G-shock family. I like that Casio WSD-F10 is one of Casio's products produced in Japan – while most smartwatches are produced in China.
Fit and finish for the Casio WSD-F10 is very good. It's not a G-Shock in terms of overall durability, but it does feel like one of the better-built Casio watches made of plastic with a premium feel and great textures on the case. If I had any complaints about the case itself, it would be very large and the charging port (which is at 10 o'clock) feels a bit "suspended".
With that said, the size of the case is as big as it probably is because of the battery. Keep in mind that batteries in the smartwatch world are currently the weakest link, and brands need to use large batteries in their cases to keep them dry for at least a day. However, I will say that it is very comfortable despite the rather massive proportions of the Casio WSD-F10. How is that? Well, the watch does not weigh that much at 93 grams, so you do not even feel it properly, and the strap fits in quite well.
Dimensions
The Casio WSD-F10 is 56.4 mm wide, 61.7 mm high and 15.7 mm thick. As a sporty outdoor watch, that's fine, but do not be the type to try to wear something that looks just formal. Since the Pro Trek, Casio has made it clear that his outdoor watches are suitable for places where suits should never go. Casio now offers the WSD-F10 in a metallic-orange case (WSD-F10RG) as well as this black (WSD-F10BK) … as well as a red (WSD-F10RD) and green model (WSD-F10RG) (F10GN) now. I prefer the black because it helps to visually reduce the mass, and the orange looks too much like toys for big boys. If you have a watch of this size, you do not need to pay extra attention to its size.
Casio designed the case with three buttons, two of which are owned by Casio's systems over Android Wear. The middle button, which is where the crown would be, is the "Home" button, which activates the screen or brings it back to the home screen. The other two buttons are actually semi-programmable and allow you to choose from a number of apps that you can launch – which is very useful.
Verdict
As much as I love touchscreen on devices (and I say this as someone desperately missing physical keyboards on smartphones … oh Blackberry, why did you have to leave the country of relevance?), I find physical buttons very (very)meaningful. Not only can you feel for them with your fingers and you do not have to see what you are doing, they also do not suffer from things like delays and other problems that come from "virtual buttons". While I agree that smartwatches need touchscreens, I really do not like the "disconnect" of technology, because honestly, I hate to put my greasy fingers on the screen that I otherwise try to look at. I remember the first time I was asked to play a game on a smartphone and said, "You tell me the controls and buttons are over the screen I want to check?" Talk about intrusive UI …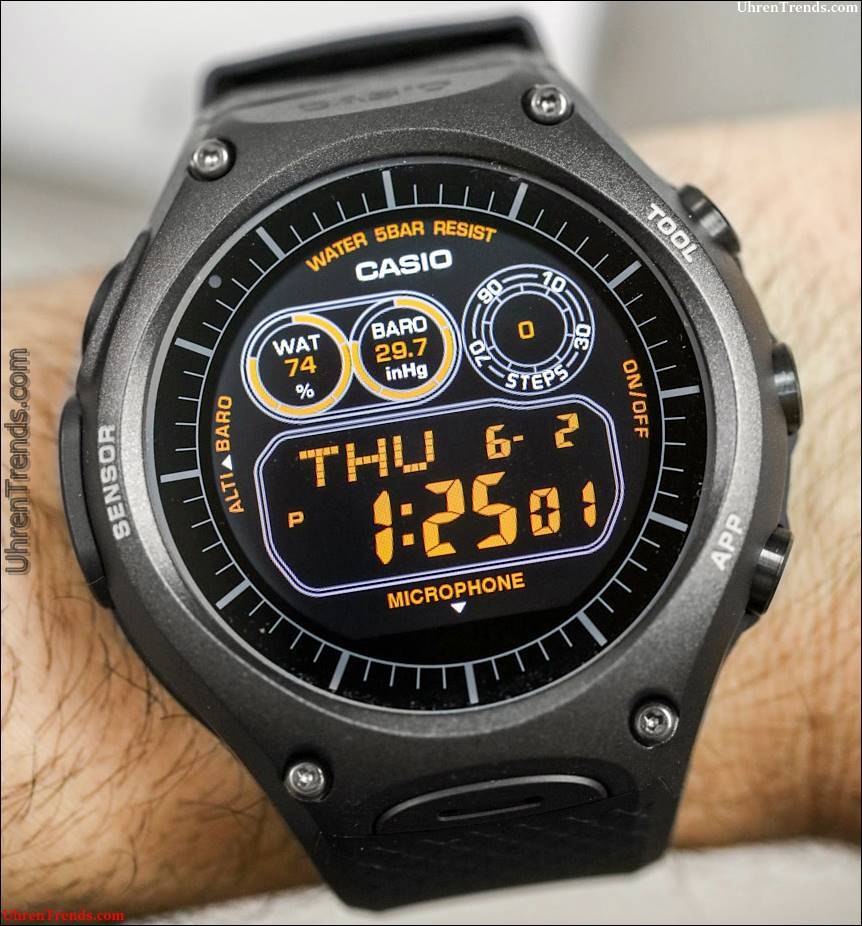 Anyway, I say that in part as praise for Casio, who adds a few buttons to the Android Wear formula – and I hope we'll get more buttons in the future. Buttons, buttons galore are all that this smartwatch lover wants for the holidays! The upper button is labeled "Tool" and controls a variety of Casio apps that focus primarily on the sensors that the watch has internally. This is great because it does not use data from the phone, which increases the autonomy of the watch.
Press the tool button and you can go through different app screens. In the "Casio Moment Setter +" app, which you need to download to your phone, you can customize and remove or rearrange the different apps you go through. For me, pressing the tool button opens the compass app first. You can then access other apps such as barometers, altimeters, sunrise and sunset times, as well as various graphics about your walks and adventures. Casio designed the entire graphical interface of these apps, and I think they're mostly well done. Colorful and modern even reminiscent of a new design language of the brand.